Thenga Chammanthi is a Kerala style coconut chutney. A traditional and popular recipe, Thenga Chammanthi is served as a side dish / accompaniment with rice, dosa, or idly.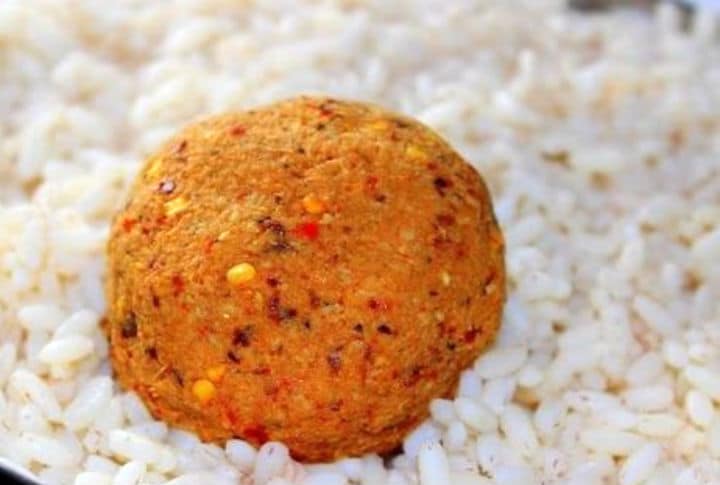 Ingredients:
Coconut – 1 cup
Tamarind – big amla size
Red Chillies – 2
Oil – 1/2 tblsp
Salt to Taste
Curry Leaves – few
Method:
To a pan, heat oil in medium flame.
Roast the coconut until golden brown.
Add curry leaves at the end.
Remove from flame and cool it.
Add salt, tamarind and grind it using very little water.
Serve with rice or dosai.
Variation: Shallots and ginger could be added.
image via YouTube