Bursting with the flavours of cranberries, this delicious and easy to make Homemade Cranberry Sauce is a must have topping for sandwiches and meat dishes, especially during Thanksgiving dinner.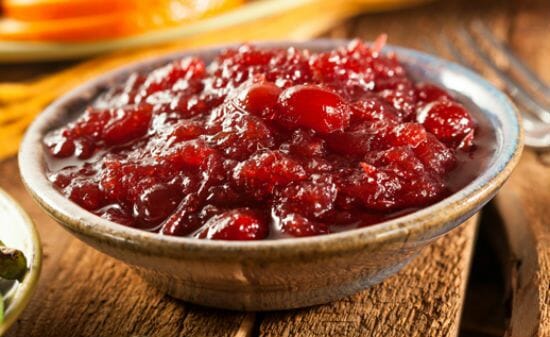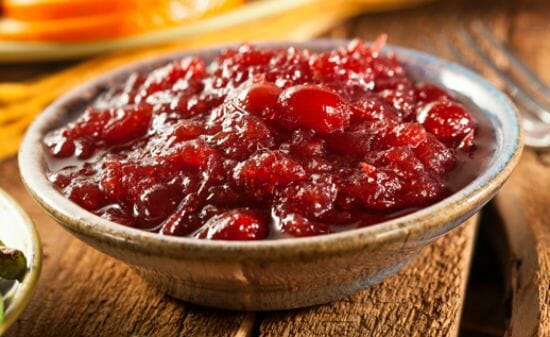 Ingredients:
Cranberries – 175 gms
Orange Juice – 1/3 cup
Sugar – 2 tblsp
Brown Sugar – 1/3 cup
Method:
1. Heat a pan over medium flame.
2. Add all the ingredients.
3. Stir well and simmer for 10 to 12 minutes, stirring from time to time.
4. When the cranberries pop open and are soft, sugars are fully dissolved and the liquid starts to reduce, switch off the flame and remove the pan.
5. Store in a clean, sterilized jar in the fridge for up to 10 days.
6. Serve at room temperature or slightly warm.