Fenugreek (Vendhayam) is good for stomach ailments and cools down your body.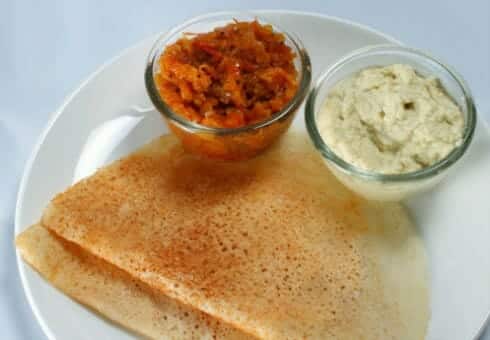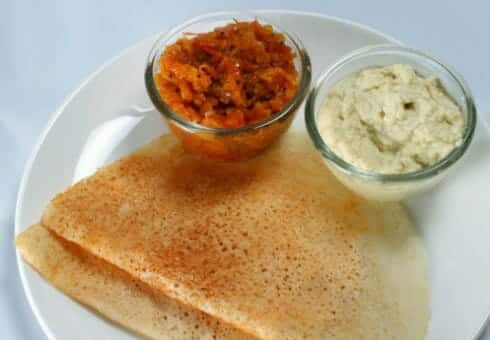 Ingredients:
Idli Rice (Parboiled Rice) – 500 gms
Fenugreek Seeds – 200 gms
Urad Dal – 200 gms
Oil as required
Salt as per taste
Method:
1. Soak the rice for 2 hours.
2. Drain well and grind to a smooth batter.
3. Soak the fenugreek and urad dal for 2 hours, separately.
4. Drain well and grind them, separately, to a smooth batter.
5. Combine all the three batters and add salt.
6. Pour some water, if required, and mix well to a dosa batter consistency. Keep aside for 6 to 8 hours to ferment (ideally overnight).
7. Heat a tawa over medium flame.
8. Pour a ladleful of the batter and spread evenly.
9. Apply oil around the edges and cook on both sides.
10. Remove and serve hot with chutney and sambar.