It does not matter what the television advertisements say about how one should eat their oreo biscuits, this milkshake will make you want to do it only one way. A simple and delicious milkshake that kids would simply love.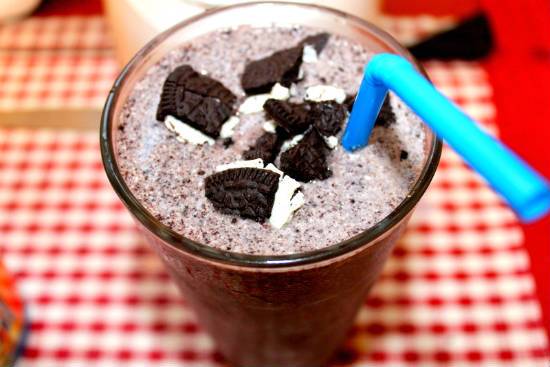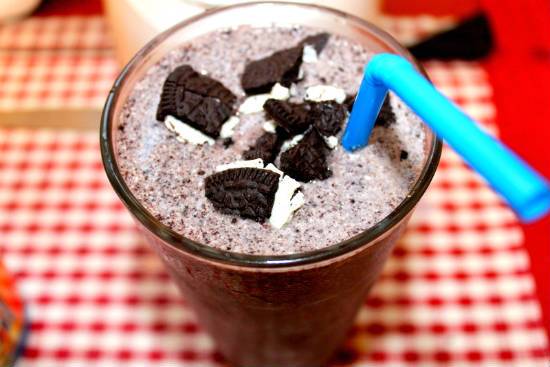 Ingredients:
Oreo Biscuits – 5 to 6
Milk – 2 cups, boiled, cooled
Vanilla Ice Cream – 2 cups
Chocolate Syrup – 2 tblsp
Sugar – 1/4 cup
Method:
1. Combine the milk, sugar, chocolate syrup and ice cream.
2. Blend well and pour into a chilled serving glass.
3. Crumble the oreo biscuits on top.
4. Serve at once.
Tip: If desired, garnish it with some cream or add some more ice cream.