An easy to make and simple breakfast dish. Serve with coffee or beverage of choice.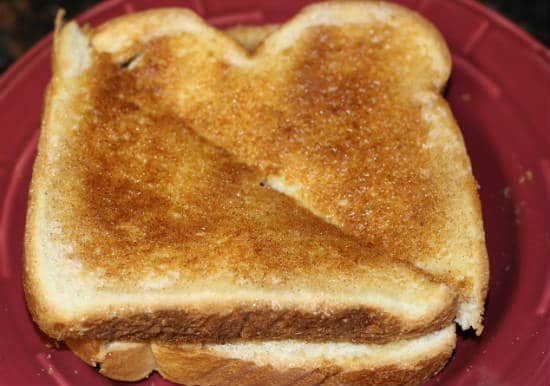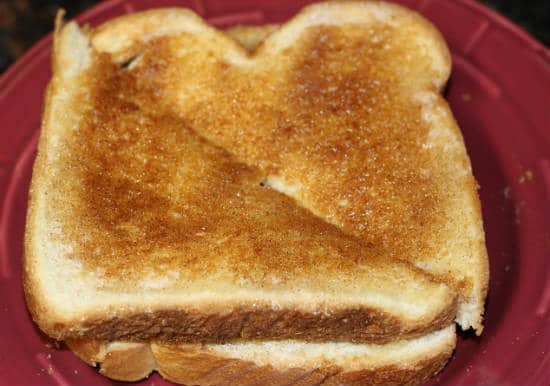 Ingredients:
Bread Slices – 4
Cinnamon Powder – 2 to 3 tsp
Sugar – 3 1/2 tbslp
Butter – 3 to 5 tsp
Method:
1. Toast the bread slices on a nonstick tawa (or use a toaster if you have one).
2. Spread butter on each slice.
3. Mix the sugar and cinnamon powder in a bowl.
4. Sprinke generously over the slices.
5. Cut into half and serve at once with coffee.