Orange Ice Lolly (Orange Popsicle) is a popular summer treat for kids and adults alike. Quick and easy to make, they are suited for any occasion.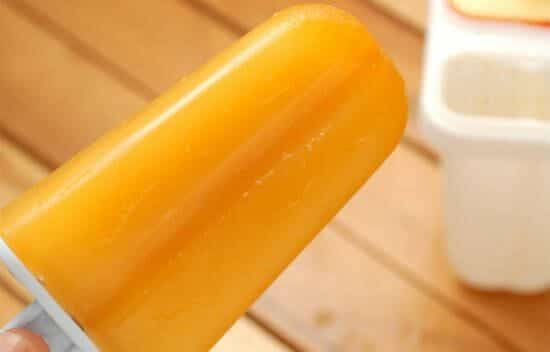 Ingredients:
Juice of 12 to 15 Oranges
Caster Sugar – 200 gms
Zest of 1 Orange
Lemon Juice – 2 tblsp (about 30 ml)
Ice cream moulds/cones
Method:
1. Mix all the ingredients in a bowl.
2. Pour into a blender and blend until smooth.
3. Pour the mixture into ice lolly moulds.
4. Keep them in the freezer for 6 to 8 hours.
5. Serve.
image via wikihow