Fresh lime margarita with pineapple juice and tequila.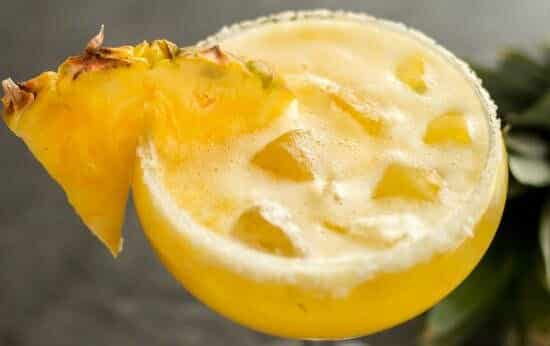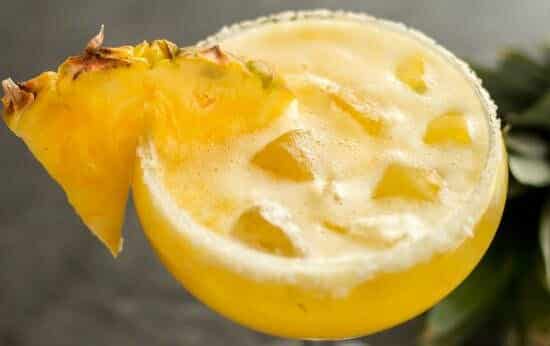 Ingredients:
Pineapple Juice – 700 ml (about 3 cups)
White Tequila – 450 ml
Cointreau – 225 ml
Lemon Juice – 4 cups (1 litre)
Ice Cubes
Lemon Wedges – as required
Salt as required
Mint Leaves – few, to garnish
Pineapple Slices – few, to garnish
Method:
1. Combine the pineapple juice, tequila, cointreau and lemon juice in a large pitcher.
2. Mix well and keep it in the fridge for 6 to 8 hours.
3. Rub the rim of serving glasses with lemon wedges and dip them in salt.
4. Quarter fill the glasses with ice cubes and pour the drink over.
5. Garnish with pineapple slices and mint leaves.
6. Serve chill.