A simple and delicious salad with boiled potatoes and hard-boiled egg.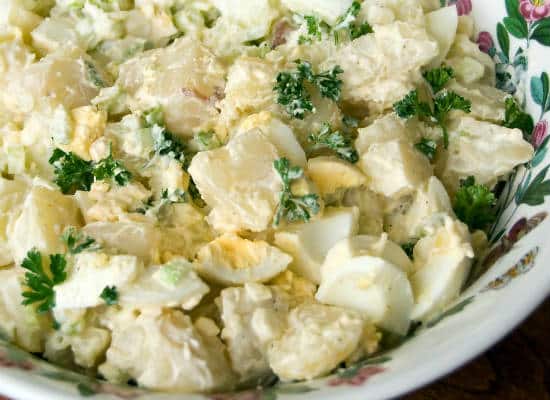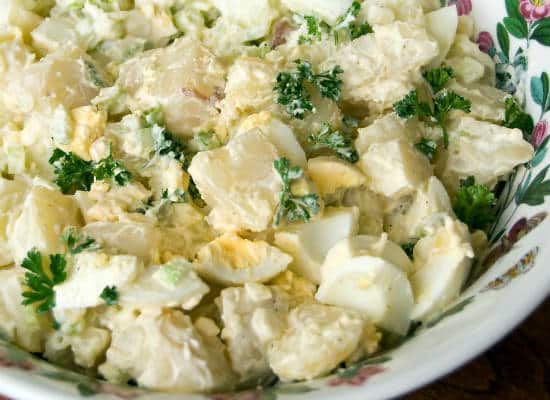 Ingredients:
Potatoes – 500 gms, boiled, peeled, halved (or quartered)
Eggs – 2, hard-boiled, peeled, grated or finely chopped
Mayonnaise – 4 tblsp
Dijon Mustard – 1 tsp
Spring Onion – 1, chopped
Sun-dried Tomatoes – 2 to 3, finely chopped (optional)
Green Capsicum – 2 to 3 tblsp, finely chopped (optional)
Pepper Powder as per taste
Coriander Leaves – few, chopped
Salt as per taste
Method:
1. Add the potatoes to a large bowl.
2. Add the eggs, mayonnaise, dijon mustard, spring onions, tomatoes, capsicum and mix well.
3. Sprinkle some salt and pepper. Mix well.
4. Garnish with coriander leaves.
5. Cover and keep it in the fridge for 30 minutes.
6. Serve.