Betel Leaves are primarily used for making Paan or served to guests after a hearty meal during special occasions or weddings.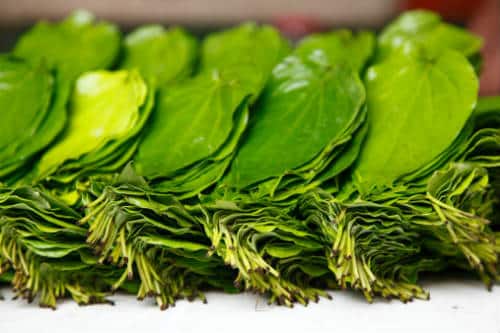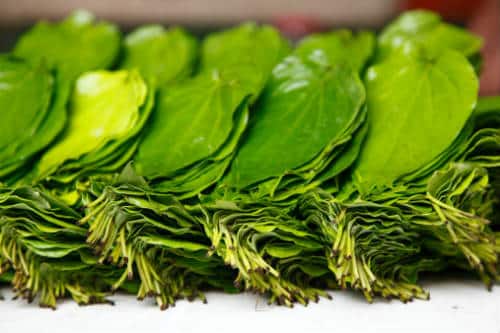 Ingredients:
Rice – 1 cup, cooked
Betel Leaves – 2 to 3, finely chopped
Garlic – 1 clove, finely chopped
Bengal Gram Dal – 2 tblsp
Urad Dal – 2 tblsp
Dry Red Chillies – 2 to 3
Peppercorns – few
Salt as per taste
Oil as required
Method:
1. Grind the bengal gram dal, urad dal, red chillies and peppercorns to a fine powder.
2. Heat little oil in a pan.
3. Add the garlic, 1 tblsp of the ground powder and salt.
4. Stir well.
5. Add rice and mix well until evenly combined.
6. Add the chopped betel leaves and stir again.
7. Remove and transfer to a serving bowl.
8. Serve hot.