A perfect drink for the hot summer days.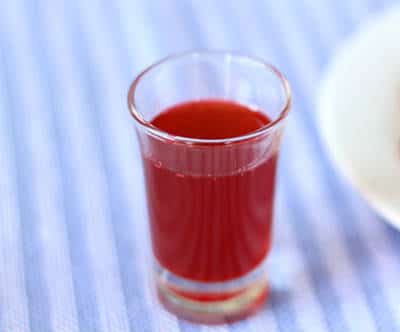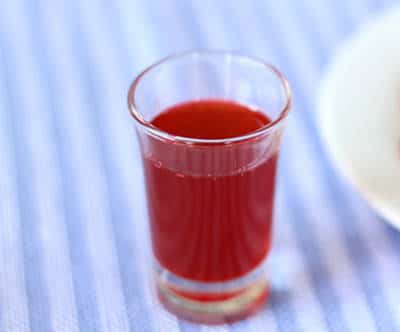 Ingredients:
Raspberries – 250 gms
Caster Sugar – 250 gms
Red Wine Vinegar – 1 1/2 to 2 tblsp
Water – 150 ml
Method:
1. Heat a pan over low flame.
2. Add the raspberries, caster sugar and vinegar.
3. Mash well until smooth, about 5 to 10 minutes.
4. Remove and strain well into a pan.
5. Mix the seeds from the sieve with water and strain well into the pan to extract any pulp.
6. Stir well and simmer for a minute.
7. Transfer into a sterlized bottle and close.
8. To serve, top up with soda water, lemonade or sparkling wine.