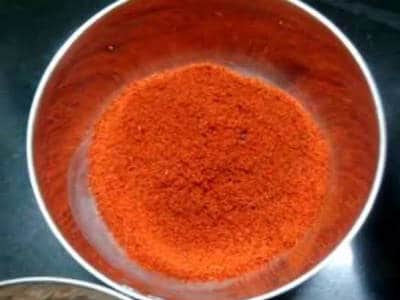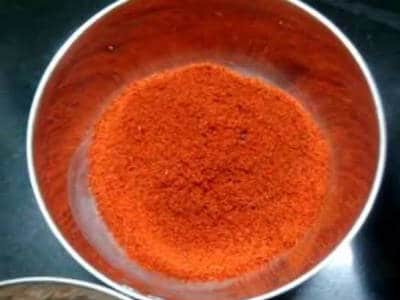 Ingredients:
Coconut – 1 cup, grated
Bengal Gram Dal – 1 cup
Dry Red Chillies – 1/2 cup
Jaggery – a small ball
Asafoetida – a very small piece
Salt as per taste
Method:
1. Heat a frying pan over low/medium flame.
2. Dry roast the coconut, dal, red chillies and asafoetida separately.
3. Cool.
4. Combine them together with jaggery and salt.
5. Grind to a fine powder.
6. Serve with idli or dosa.