A popular snack all over the world for any occasion – parties, evening snacks or even a late night munch.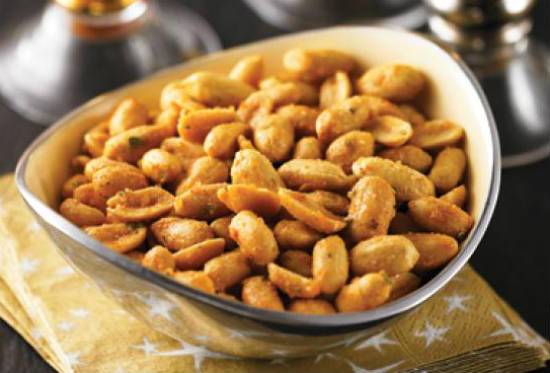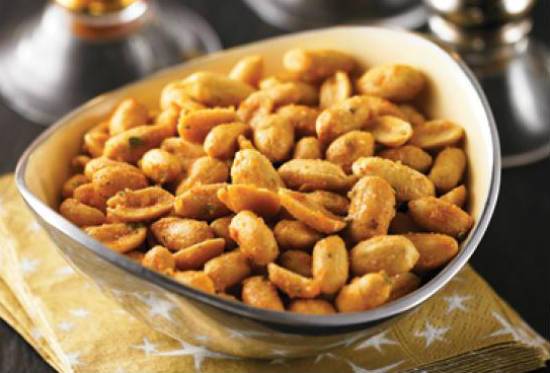 Ingredients:
Peanuts – 250 gms, peeled
Salt – 1 tsp
Red Chilli Powder – 1/2 tsp
Cumin Powder – 1/2 tsp
Turmeric Powder – a pinch
Water – 2 to 3 tsp
Curry Powder (or Garam Masala Powder) – 1 to 2 tsp
Method:
1. Mix the curry powder, red chilli powder, cumin powder, turmeric powder and salt in a bowl.
2. Add the water and mix well until the paste is smooth.
3. Add the peanuts and mix until evenly coated.
4. Heat a non-stick pan over medium flame.
5. Add the peanuts and fry for 5 to 10 minutes, stirring from time to time.
6. When the moisture has fully dried and the peanuts are crispy, remove from flame.
7. Serve as a snack.