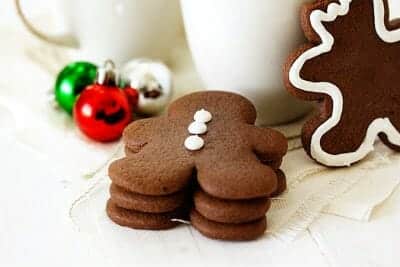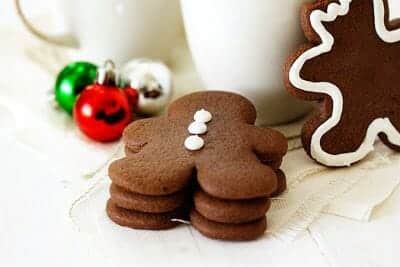 Ingredients:
Plain Flour (Maida) – 150 gms
Cocoa Powder – 2 tblsp
Ginger – 1/2 tblsp, ground
Butter – 4 tblsp, cubed
Brown Sugar – 4 tblsp
Golden Syrup – 1/3 cup
Method:
1. Combine all the ingredients except golden syrup and blend well without any lumps.
2. Gently add the syrup and mix to a smooth dough.
3. Roll the dough between 2 sheets of parchment paper to a 1/2 to 1 inch thickness.
4. Using a cookie cutter, cut desired shapes and keep them on a baking tray lined with parchment paper.
5. Place the baking tray in a preheated oven at 180C/360F for 10 to 15 minutes or until firm.
6. Remove and cool.
7. Decorate as desired.