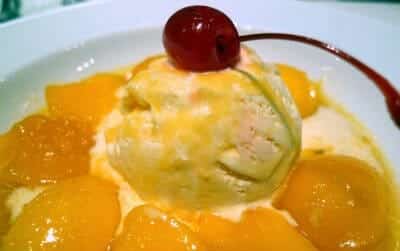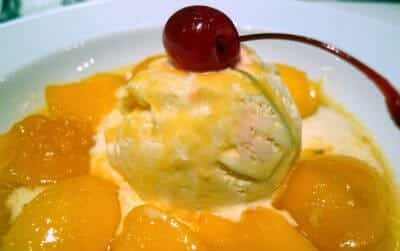 Ingredients:
Mango Puree – 1 cup
Mango – 1, small, peeled, flesh cubed
Orange Juice – 1/2 cup
Sugar – 1/2 cup
Cornflour – 1 1/2 tblsp, dissolved in 2 tblsp
Vanilla Ice Cream
Method:
1. Transfer the mango puree to a heavybottomed pan and place over low flame.
2. Simmer for a few minutes until it starts to boil.
3. Add the mango cubes and continue to simmer.
4. Add sugar, orange juice and stir until the sugar has fully dissolved.
5. Add the cornstartch and simmer for another 3 to 4 minutes.
6. In a serving bowl, add one or two scoops of vanilla ice cream and top up with the mango mixture.
7. Serve at once.