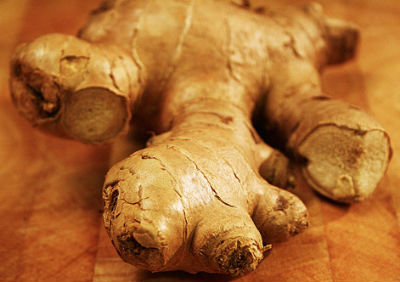 Ingredients:
Ginger (Inji) – a big piece, peeled, grated or finely chopped
Dry Red Chillies – 2
Jaggery – a small piece
Asafoetida Powder – a pinch
Tamarind – a small lemon sized ball, seeds removed
Mustard Seeds – 1/2 tsp
Gingelly Oil – 1 tsp
Salt as per taste
Method:
1. Grind together the ginger, tamarind, red chillies, asafoetida powder, jaggery and salt to a fine paste.
2. Heat oil in a pan.
3. Fry the mustard seeds till it starts to splutter.
4. Add the ground paste and stir well.
5. Cook for a minute or two.
6. Remove and serve hot with rice.
7. This can be kept for a few weeks if stored properly.