Elevate your dessert game with Tiramisu - layers of coffee-soaked cookies and luscious pumpkin mascarpone filling!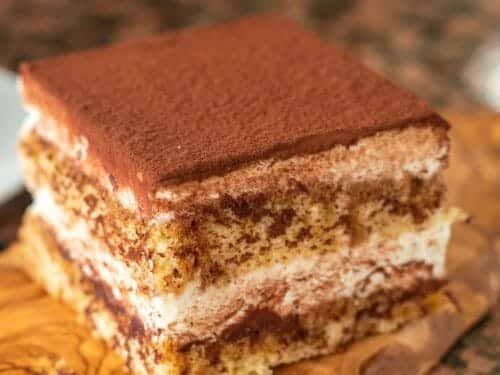 Tiramisu, a name that rolls off the tongue like a sweet symphony, is a beloved Italian dessert known for its layers of coffee-drenched ladyfingers and creamy mascarpone. But what if we told you there's a unique variation that brings autumn into this classic treat? Behold our Pumpkin Tiramisu, a delightful fusion of traditional flavours and seasonal charm.
In delectable desserts, one cannot resist indulging in the luscious flavours of Rasmalai Tiramisu. This fusion sweet treat combines the delicate essence of traditional Tiramisu with the rich and creamy nuances of the beloved Indian dessert, Rasmalai.
To embark on this culinary adventure, here is an irresistible recipe that will guide you through the creation of this extraordinary delicacy. Of course, we'll ensure that the instructions are in English for convenience, but if you're looking for the Hindi version, we've got you covered!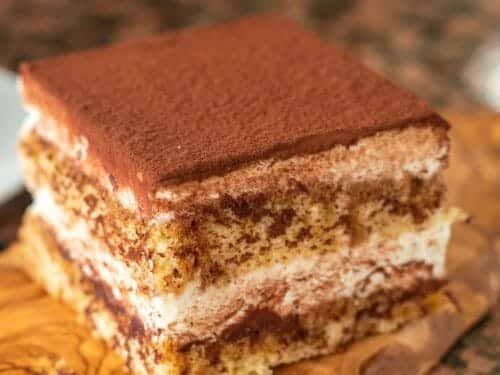 Tiramisu
Elevate your dessert game with Tiramisu - layers of coffee-soaked cookies and luscious pumpkin mascarpone filling!
Ingredients
2

tbsp

bourbon (or espresso)

1/2

cup

plus 1 tbsp granulated sugar

1 9-

ounce

packet of chocolate wafers (consider fat-free for egg-free option)

1 15-

ounce

can pumpkin puree

1/2

cup

dark brown sugar

1/2

tsp

cinnamon

1/2

tsp

ginger

1/4

tsp

ground nutmeg

1 3/4

cups

mascarpone cheese (available at speciality stores or high-end grocery stores

1 3/4

cups

heavy cream

2

tbsp

unsweetened cocoa powder
Instructions
In a small saucepan, combine the espresso with sugar and boil. Remove from heat.

Line the bottom of a baking dish with 18-20 chocolate wafers, slightly overlapping. Brush the cookies with half of the espresso syrup.

Combine the pumpkin with the remaining 1/2 cup sugar, dark brown sugar, cinnamon, ginger, and nutmeg in a bowl. Add the mascarpone cheese and cream.

Using an electric mixer on medium speed, beat the pumpkin mixture until soft peaks form. Spread half of the pumpkin mixture over the cookies in the dish.

Cover the pumpkin mixture with the remaining cookies, overlapping them slightly.

Drizzle the remaining espresso syrup over the cookies and cover with the remaining pumpkin mixture. Sift the cocoa powder over the centre of the Tiramisu. Cover with plastic wrap and refrigerate overnight.
Frequently Asked Questions (FAQs):
Can I use something other than bourbon or espresso in this Tiramisu recipe?
Absolutely! While bourbon and espresso provide a unique flavor, you can substitute them with brewed strong coffee for a more traditional twist or even use coffee liqueur for an extra kick. Experiment and find your perfect flavor balance.
Are there any suitable pairings for Pumpkin Tiramisu?
Certainly! If you enjoy this Pumpkin Tiramisu, you might also like our Pumpkin Spice Latte Cupcakes or Classic Italian Tiramisu for a more traditional dessert experience. These desserts complement each other beautifully for a delightful dessert spread.
Can I make Pumpkin Tiramisu ahead of time?
Yes, indeed! In fact, making it ahead is recommended. This dessert is best when allowed to refrigerate overnight, which allows the flavors to meld together and results in a heavenly, creamy texture. Prepare it a day in advance for stress-free entertaining.
Can I use a different type of cheese instead of mascarpone?
Mascarpone cheese gives Tiramisu its signature creamy texture, but if you can't find it, you can try substituting it with cream cheese. Keep in mind that the flavor and texture may vary slightly, but it'll still be delicious.
How long can I store Pumpkin Tiramisu?
Pumpkin Tiramisu can be stored in the refrigerator for up to 3-4 days. However, the flavors are at their peak in the first 24-48 hours, so it's ideal to enjoy it within that timeframe for the best taste experience.