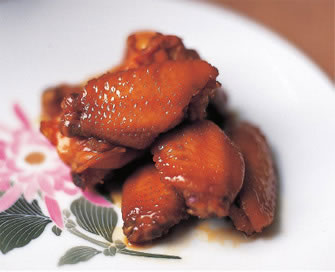 Ingredients:
Chicken Wings – 500 gms, cut into small pieces
Ginger – 1/2 tsp, grated
Caramel Sauce – 75 ml
Method:
1. Heat a pan over high flame.
2. Add all the ingredients and bring to a boil.
3. Reduce flame to low and cover with a lid.
4. Simmer for 30 minutes until the chicken is cooked.
5. Remove and drain any excess fat.
6. Serve at once.