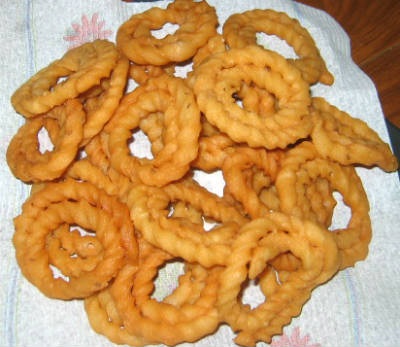 Ingredients:
Rice Flour – 1 cup
Butter – 1 tsp
Cumin Seeds – 1 tsp
Asafoetida Powder – a pinch
Oil as required
Salt as per taste
Method:
1. Combine flour, butter, cumin, salt and asafoetida powder in a bowl.
2. Add enough water and knead to a thick, pliable paste.
3. Heat oil in a deep frying pan.
4. Using a murukku presser, make small/medium size murukkus.
5. Fry till golden brown and remove.
6. Drain excess oil and serve.
Note: image is for illustration purposes only and not that of the actual recipe.