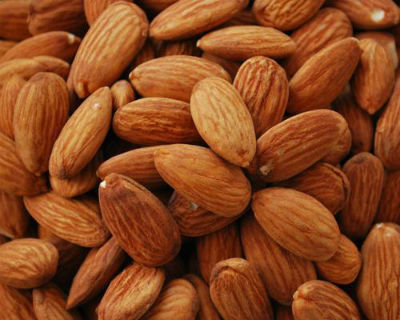 Ingredients:
Almonds – 1/2 cup
Oil – 1 tsp
Paprika – 1 tsp
Cumin powder – 1 tsp
Chilli Powder – 1/4 tsp
Salt as per taste
Pepper Powder as per taste
Method:
1. Heat a pan over medium flame.
2. Add the almonds and slightly toast them, for about 10 to 20 minutes. Take care not to burn them.
3. When the almonds are dry, add oil to the pan and toss.
4. Add the paprika, cumin powder, chilli powder, salt and pepper powder.
5. Mix well.
6. Remove them to a plate and keep aside for 4 to 5 minutes.
7. Transfer to a serving bowl and serve or store in an airtight container.
8. This stays good for a day.