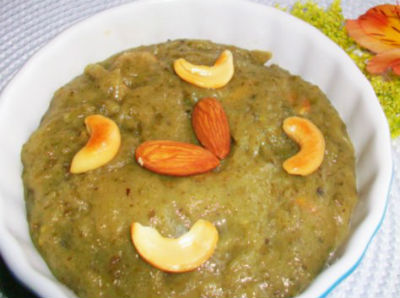 Ingredients:
Coconut Milk – 1 cup
Gram Flour – 1 cup
Maida – 1/2 cup
Sugar – 2 cups
Ghee – 2 cups
To Garnish:
Almonds
Cashew Nuts
Raisins
Method:
1. Mix the gram flour and maida with coconut milk.
2. Add sugar and mix well.
3. Transfer to a heavy bottomed pan and keep over moderate heat.
4. Add little ghee and allow it to boil.
5. As soon as it starts to boil, add the remaining ghee and stir well.
6. Remove from heat.
7. Garnish with raisins, almonds and cashewnuts.
8. Serve.
Note: image is for illustration purposes only and not that of the actual recipe.
Image credit: Sangeetha's Kitchen