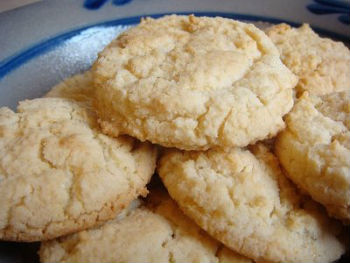 Ingredients:
Sugar – 2 cups
Coconut – 1, grated
Cardamom Powder – 1/2 tsp
Ghee – 1 tsp
Method:
1. Cook sugar with 1 cup of water to a 2 string syrup.
2. Add grated coconut.
3. Cook together on low heat till thick.
4. Add cardamom powder and mix well.
5. Apply little ghee around the edges to loosen the mixture from the sides of the pan.
6. Remove from fire.
7. Spread out in a lightly greased tray and leave to cool.
8. Cut into desired shapes.
9. Serve.
This can be kept for several days if stored in an airtight container.
image credit: allhealthyrecipes.net