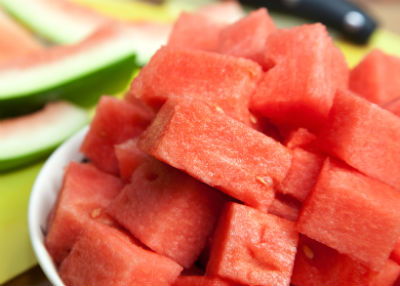 Ingredients:
Watermelon Wedge of  – 1, weighing about 350 gms
Ice Cubes
Slices of Watermelon – to garnish
Method:
1. Cut the rind the watermelon.
2. Chop the watermelon into chunks discarding any seeds.
3. Put the watermelon chunks into a food processor and process until smooth.
4. Place the ice cubes in the glasses.
5. Pour the watermelon mixture over the ice.
6. Serve decorated with the slices of melon.