Simple, delicious, all-time favourite Ice Cream flavour of all times.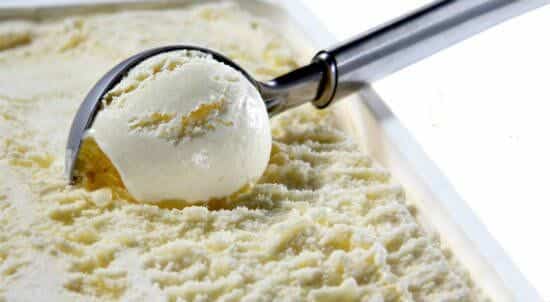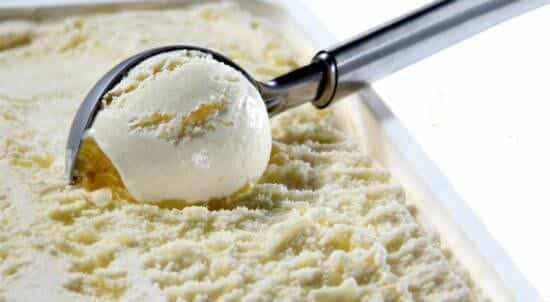 Ingredients:
Milk – 500 ml
Sugar – 1/4 cup
Corn Flour – 3/4 tsp
Fresh Cream – 125 gms
Vanilla Essence – 1/2 to 3/4 tsp
Method:
1. Heat 100 ml milk in a pan.
2. Add sugar, corn flour and stir well until thickened.
3. Add this to the remaining milk and mix well without any lumps.
4. Lightly beat the cream and add to the milk.
5. Add the vanilla essence and mix well.
6. Beat well using a blender (or a beater) and pour into ice cream moulds or in a freezer safe container.
7. Keep it in the freezer for 1 hour.
8. Remove, blend again and keep it in the freezer again until fully set.
9. Garnish as desired and serve.