A simple and easy to make baked sweet potato chips.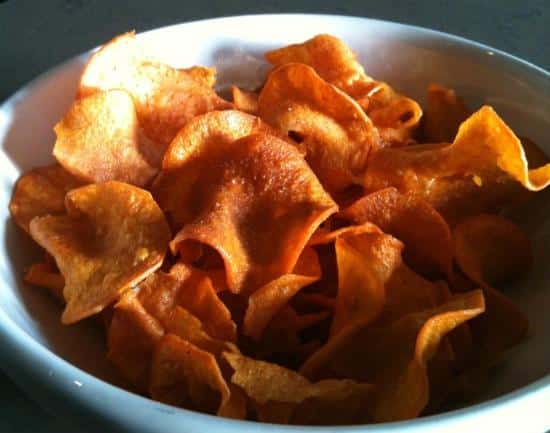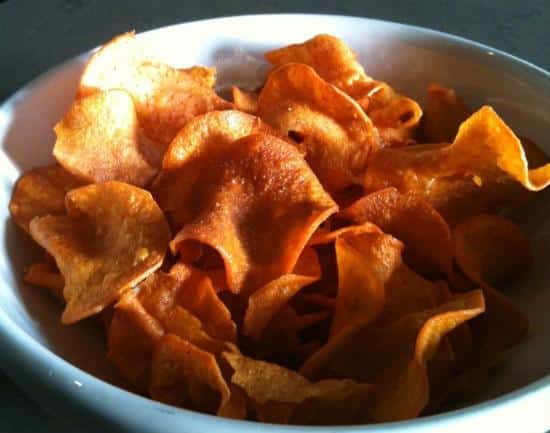 Ingredients:
Sweet Potato – 1 large or 2 small
Salt – 1/4 tsp
Black Pepper Powder – a pinch
Garlic Powder – a pinch
Red Chilli Powder – a pinch
Cumin Powder – a pinch
Oil – 3 tsp
Method:
1. Peel and slice the sweet potato to small sticks.
2. Combine all the ingredients with the potato sticks and mix well until evenly coated.
3. Transfer them to a baking tray lined with foil.
4. Place them into a preheated oven at 200C/400F for about 6 to 8 minutes or until golden brown and crisp.
5. Remove and serve as a snack.
Tip: Keep a careful eye while they are in the oven to prevent burning.