A quick and easy to make tea time or evening snack.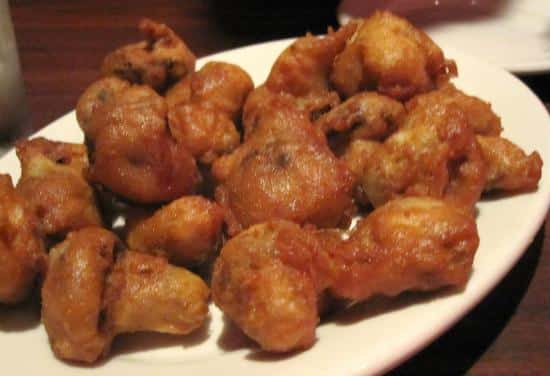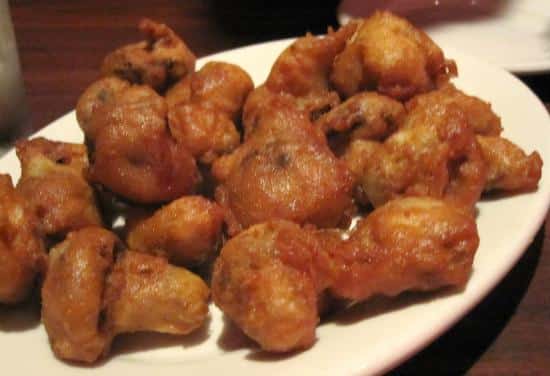 Ingredients:
Mushrooms – 100 gms
Garlic – 2 cloves, crushed
Curry Leaves – few, crushed
Corn Flour – 3 tsp
Juice of 1/2 Lemon
Dry Red Chillies – 3
Ginger Garlic Paste – 1/2 tsp
Oil as required
Method:
1. Clean, wash and halve the mushrooms.
2. Soak the red chillies in lukewarm water for 15 to 20 minutes and grind to a fine paste.
3. Combine all the ingredients, except oil, in a bowl and mix well until the mushrooms are well coated.
4. Heat oil in a frying pan over medium flame.
5. Fry the mushrooms for a minute or two until golden brown and crispy.
6. Remove and drain excess oil.
7. Serve with sauce or chutney.