Crusty, flavorful, delicious and easy to make garlic bread. Ideal as a snack or as a starter to any meal.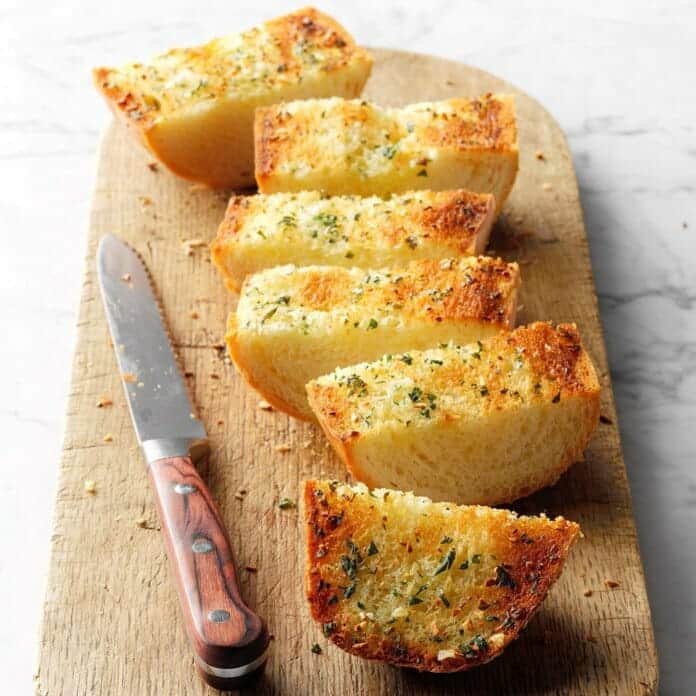 Ingredients:
Baguette – 1 large (You can also use regular bread slices if preferred)
Butter – 125 gms
Garlic – 4 cloves, minced
Mint Leaves (or Mixed Herbs) – small handful, finely chopped + extra
Method:
1. Combine the mint leaves, garlic and butter in a bowl.
2. Mix well.
3. Slice the baguette into 15 to 20 slices. Do not cut all the way through, keep it still intact at the base.
4. Spread the garlic butter mixture on every slice.
5. Wrap the baguette in a foil and place it on a baking tray.
6. Place it in a preheated oven at 200C/400F.
7. Bake for 5 minutes and remove the foil.
8. Put it back into the oven and bake for another 5 minutes or until crisp.
9. Remove and cut it into individual slices.
10. Sprinkle a bit of mint leaves and serve at once.