A delicious jam made with ripe bananas. Use as a spread or serve with puris or chapatis.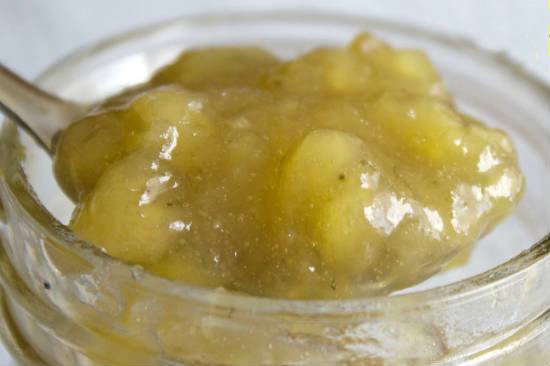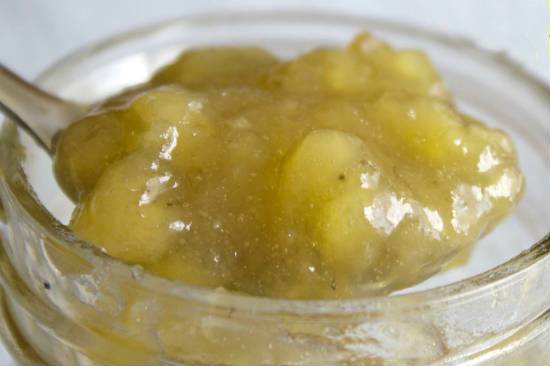 Ingredients:
Bananas – 2 cups, mashed smoothly
Sugar – 2 1/2 tblsp
Ginger – 1 tsp, peeled, grated
Lemon Juice – 1 tsp
Ghee – 2 tblsp
Method:
1. Heat ghee in a heavy-bottomed pan.
2. Add the bananas, sugar, ginger and lemon juice.
3. Stir well, add some water and cook until the sugar has fully dissolved.
4. When it starts to thicken, remove from flame.
5. Pour into a clean, sterlized bottle and keep it in the fridge.
6. Use as required.