A simple to make sweet and sour chutney with brinjal and peanuts. The sourness of the tamarind and the sweetness of jaggery complement this chutney beautifully. Use as desired.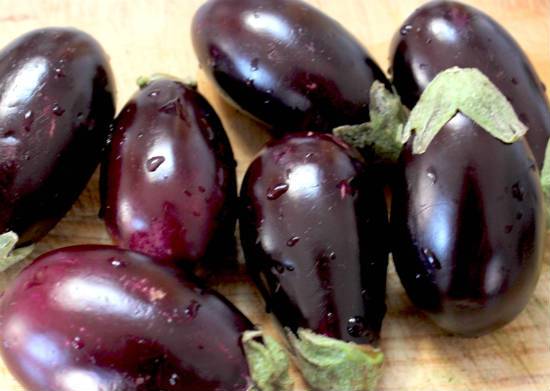 Ingredients:
Brinjals – 3 cups, chopped
Peanuts – 1/4 cup, roasted, skin removed
Kalonji (Nigella Seeds) – 1 tsp
Cumin Seeds – 3 tsp
Oil – 1/4 cup
Tamarind Pulp – 1/2 cup
Jaggery – 1 cup, grated
Curry Leaves – 2 tblsp
Tomatoes – 1 cup, chopped
Red Chilli Powder – 1 tsp
Turmeric Powder – 1/2 tsp
Salt as per taste
Method:
1. Heat oil in a pan.
2. Fry the nigella seeds and cumin seeds for 30 to 45 seconds.
3. Add the tomatoes, curry leaves and saute for a minute.
4. Add the red chilli powder, turmeric powder and salt.
5. Mix well.
6. Add the chopped brinjals and cook for 2 minutes.
7. Add the tamarind pulp and stir well.
8. Cover and cook for a minute or two.
9. Add the jaggery and peanuts.
10. Add some salt and gently mix.
11. Remove, cool and store in an airtight container.
This chutney stays good for upto 4 weeks if kept in the fridge.