A simple, crunchy, salty and spicy fries with sweet potatoes. Ideal as a snack for any occasion/meal.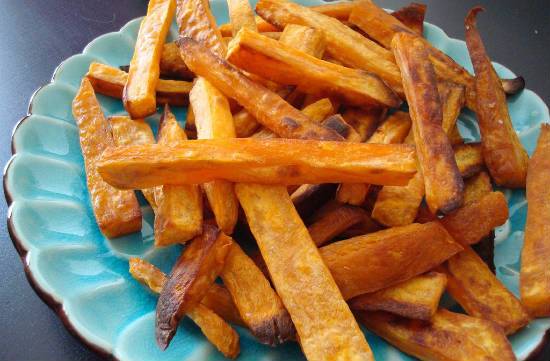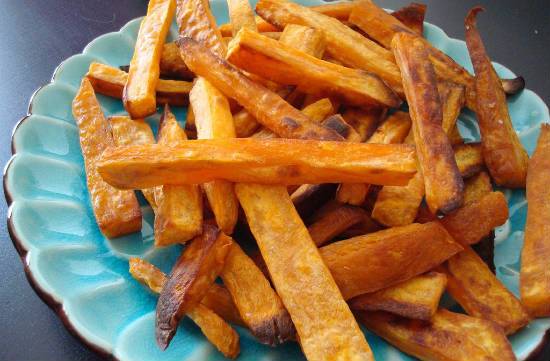 Ingredients:
Sweet Potatoes – 2, large (or 5 medium)
Olive Oil – 2 1/2 tblsp + extra
Salt as per taste
Red Chilli Powder as per taste (optional)
Black Pepper Powder as per taste
Method:
1. Slice the sweet potatoes into 1 or 2 inch sticks, keeping them more or less the same thickness.
2. Transfer to a large bowl.
3. Add oil, salt and pepper powder.
4. Mix well.
5. Transfer to a greased baking tray and spread evenly.
6. Place it in a preheated oven at 200C/400F and bake for 15 minutes.
7. Turn them over carefully and bake for another 15 minutes.
8. Ensure they do not get burnt and are golden in colour, so adjust the time accordingly.
9. Remove, cool and serve.