Murukku's are often made during festival times and are a popular anytime snack. They are often served as side dish to rice dishes too.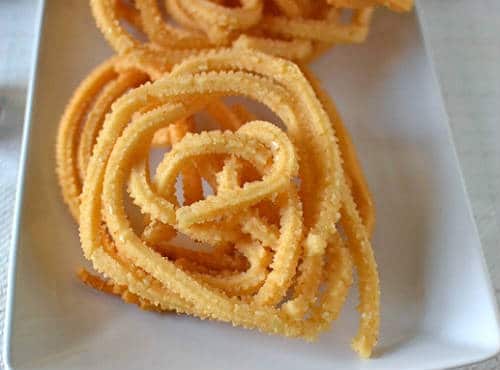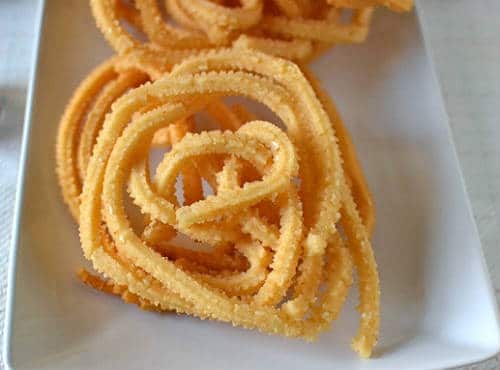 Ingredients:
Gram Flour – 2 cups
Rice Flour – 1 cup
Potatoes – 1 cup, boiled, peeled, mashed
Asafoetida Powder – 1/4 tsp
Ghee – 2 tsp
Sesame Seeds – 2 tsp
Red Chilli Powder – 2 tsp
Salt as per taste
Oil as required
Method:
1. Combine all the ingredients, except oil, in a large bowl.
2. Mix well until thick.
3. Add some of the dough to a murukku maker.
4. Heat oil in a deep frying pan.
5. Press the murukku maker over the hot oil and form concentric circles to get the murukku shape.
6. Fry until light golden brown and remove.
7. Drain excess oil.
8. Serve as a snack or as a side dish.
9. Store in an airtight container.