A great pizza for the weekend. Perfect for a weekend lunch or dinner.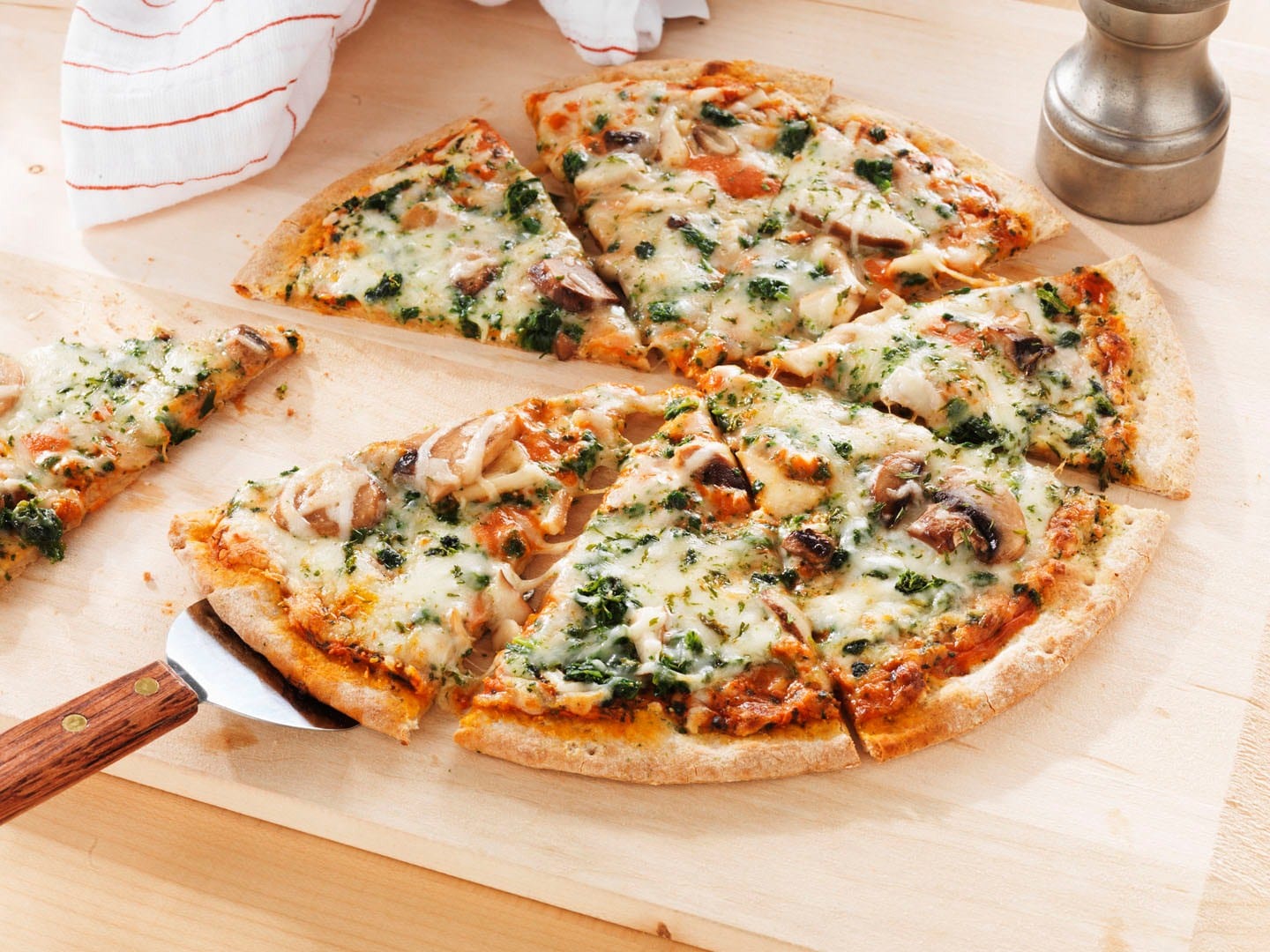 Ingredients:
Tomatoes – 200 gms, chopped
Basil Leaves – few, chopped
Cherry Tomatoes – 200 gms, chopped
Pizza Base – 1 (recipe here)
Garlic – 1 clove, finely chopped
Onion – 1, small, finely chopped
Spinach – 50 gms, cleaned, washed, chopped, cooked
Mushrooms – 150 gms, sliced
Mozzarella Cheese – 75 gms, sliced
Tomato Puree – 1/4 cup, mixed with 1/4 cup water
Oil – 2 tsp
Method:
Heat oil in a frying pan.
Add the onions and saute for a minute or until soft.
Add the garlic and fry for another 30 seconds.
Add the tomatoes and tomato puree.
Simmer for a few minutes or until thickened.
Add cherry tomatoes and stir well.
Place the pizza base on a flat surface.
Spread the tomato mixture over the pizza base.
Add the mushrooms over the sauce.
Scatter the spinach leaves and cheese slices on top.
Bake in a preheated oven at 200C/400F for 10 minutes or until the crust is lightly browned.
Remove and cool.
Slice and serve.