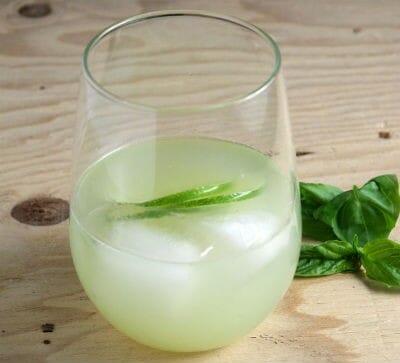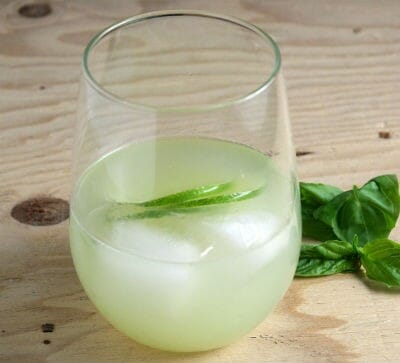 Ingredients:
Basil Leaves – handful (about 15 to 20)
Cucumber – 1/2, sliced
Vodka – 30 ml
Lemon Liqueur as required
Ice Cubes
Method:
1. Add the cucumber and basil leaves to a mixing glass.
2. Use the back of a spoon and mash well.
3. Add ice cubes till half full.
4. Top up vodka and lemon liqueur.
5. Serve chilled, garnish with mint leaves.
Tip: For a non-alcoholic version, replace vodka and liqueur with Lemonade.