A traditional Indian drink which tastes great and is good for health too.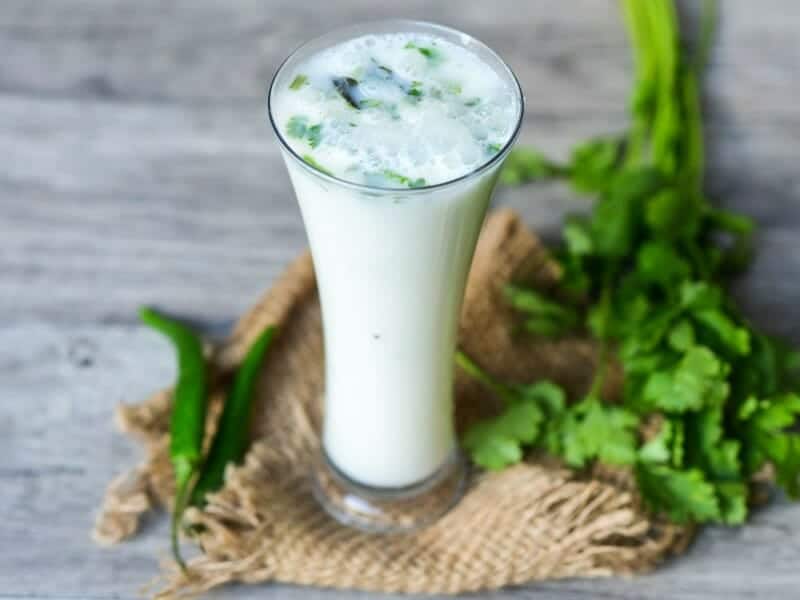 Masala Buttermilk is a traditional Indian drink that's traditionally made with a mix of spices to add flavor.
A must have during the hot summer days, this drink is simple and easy to make with readily available ingredients at home.
Depending on where you are in India, this drink is known as Neer Mor, Spicy Buttermilk, Masala Mor, Spiced Buttermilk, Chaach or Chaas.
Introducing this to your diet can be a great way to improve your health and the health of those you love. It is also a healthy alternative to other beverages and acts as a body coolant.
Masala Buttermilk is popular throughout India and Pakistan. It can be served chilled or at room temperature as a beverage.
A variation of this drink with yogurt instead of buttermilk is known as lassi. Masala Buttermilk differs from Lassi because it uses cumin seeds while Lassi does not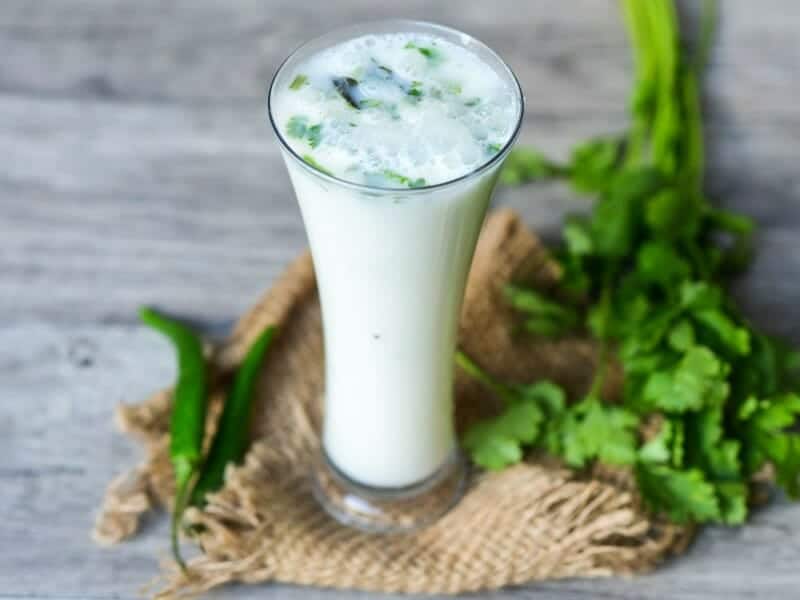 Masala Buttermilk

Recipe

A traditional Indian drink which tastes great and is good for health too.
Ingredients for
Masala Buttermilk
1

cup

Thick Curd

1

tsp

Cumin Seeds

few

Curry Leaves

handful

Coriander Leaves

5

cup

Water

a pinch

Asafoetida Powder

as per taste

Salt
How to make
Masala Buttermilk
Add salt and water to the curd.

Whisk well.

Add asafoetida powder and stir well.

Grind the cumin seeds, curry leaves and coriander leaves together, adding a little water.

Add this to the buttermilk and stir.

Serve at once with ice cubes if preferred.
Notes
In some places, finely chopped onions are added. If you want to add, use 1/2 large onion or 1 medium onion, finely chopped.