A simple drink with or without alcohol, this Apple Ginger Cocktail is ideal as a welcome drink for any party or special occasion and can also be served on a hot summer day to beat the heat.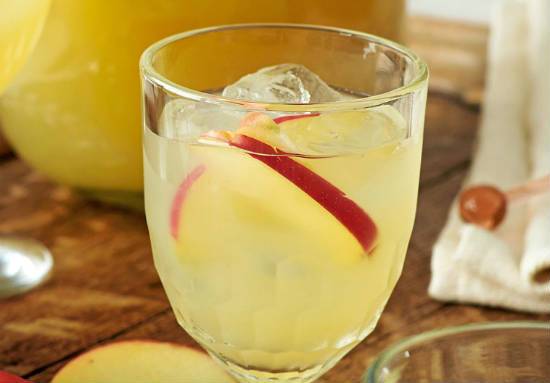 Ingredients:
Clear Apple Juice – 500 ml
Ginger Beer – 500 ml
Juice of 2 small Limes
Cinnamon Powder – 1/4 tsp
Nutmeg – 1/4 tsp, grated
Mint Sprigs – few
Lime Wedges – few
Ice cubes
Vodka – 50 ml (optional)
Method:
1. Mix the apple juice and ginger beer in a pitcher.
2. Add the lime juice and stir to mix well.
3. In a small bowl, mix the cinnamon powder and nutmeg.
4. To serve, pour the apple-ginger mixture and vodka (if using) into a serving glass filled with 2-3 ice cubes.
5. Sprinkle a pinch of the cinnamon powder.
6. Garnish with mint sprig and lime wedge.