Strawberry Rose Lassi is a refreshing and simple drink to make for the hot summer days. Lassi is a hugely popular drink across India made with yogurt. There are numerous variations to this healthy drink depending on where one is in the country.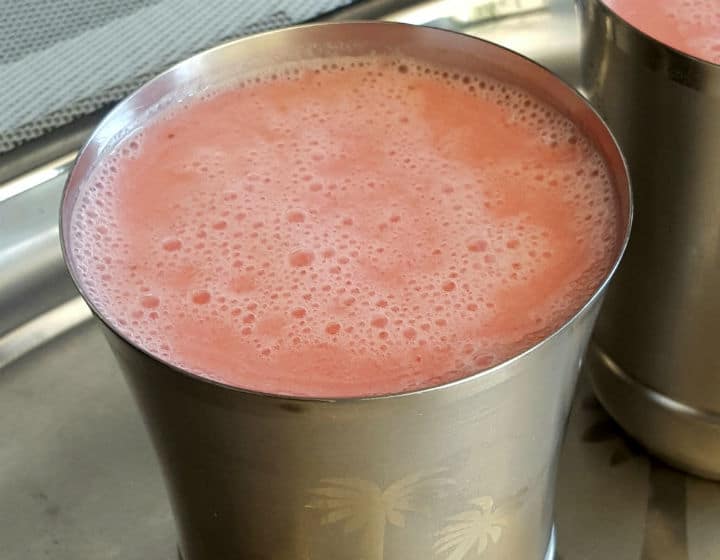 Ingredients:
Plain Yogurt – 1 cup
Strawberries – 1 cup, hulled
Rose Water – 1 tsp
Sugar or Honey – 2 tblsp (optional)
Ice cubes for serving
Method:
Combine all the ingredients in a blender.
Blend until smooth for about 5 minutes.
Pour into serving glass with some ice cubes.
Serve at once.