Mango Milkshake is one of the most popular milkshake flavours, especially during the hot summer months when mangoes are in season. Thick, creamy and delicious, this is a great way to enjoy the hot summer days.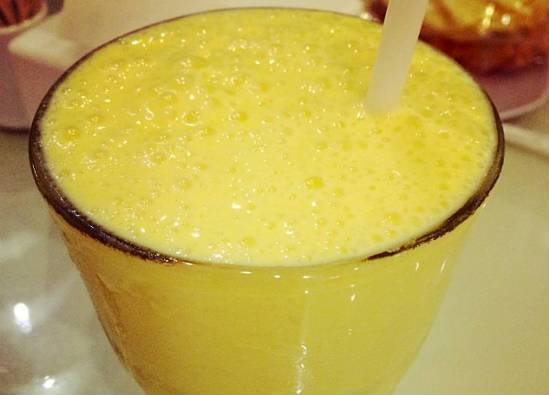 Ingredients:
Mangoes – 2, ripe
Sugar – 1/2 cup
Milk – 1 to 1 1/2 litres
Cardamom Powder – 1/2 tsp
Ice Cubes – few
Optional:
Bananas – 1 large, chopped
Vanilla Ice Cream – 1 scoop per glass
Method:
1. Peel and dice the mangoes. Discard the seed.
2. Combine the mangoes, sugar, cardamom powder and milk, reserving 1 cup of milk.
3. Blend until smooth.
4. Add the remaining milk and blend for another minute.
5. Pour into a serving glass filled with 2 to 3 ice cubes.
6. Serve chilled.
Tip: You can also serve it with a scoop of Ice Cream. If you are adding ice cream, omit the ice cubes.