Quench your thirst with the zesty and invigorating Lemon Mint Juice, a refreshing combination of tangy lemon and cooling mint leaves. Perfect to beat the heat and awaken your taste buds.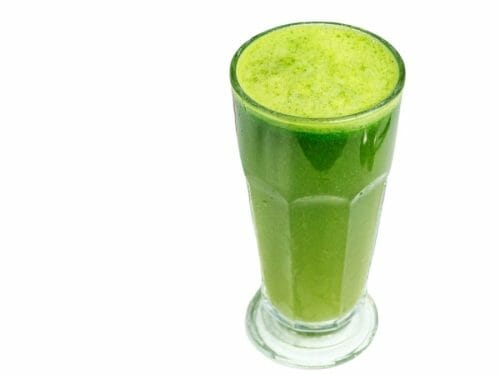 Lemon Mint Juice is a delightful beverage that invigorates your taste buds with its tangy and refreshing flavours. This thirst-quenching drink combines the tartness of fresh lemon juice with the cooling essence of mint leaves, creating a perfect balance of citrusy and herbal notes. The vibrant yellow colour of the juice is a visual treat that hints at the burst of flavours awaiting you.
With just a few simple ingredients, Lemon Mint Juice is easy to prepare and is a wonderful way to beat the heat on a hot summer day. The citrusy punch of lemon awakens your senses, while the mint leaves add a hint of coolness and natural sweetness. Whether enjoyed as a standalone beverage or paired with your favourite meal, this rejuvenating drink will refresh and revitalise you.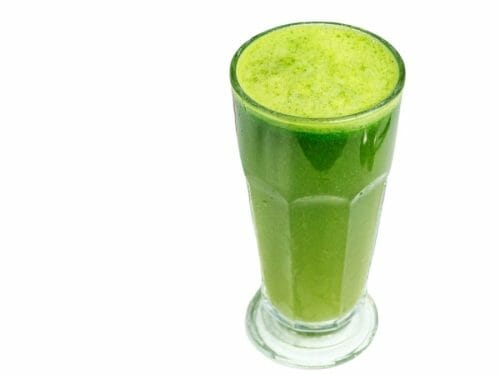 Lemon Mint Juice
Quench your thirst with the zesty and invigorating Lemon Mint Juice, a refreshing combination of tangy lemon and cooling mint leaves. Perfect to beat the heat and awaken your taste buds.
Ingredients
2

Lemons

1/4

cup

Brown Sugar

1

tbsp

Mint Leaves

finely chopped

1tsp

Ginger

grated (optional)

500 to 600

ml

Water

as per taste

Salt
Instructions
Squeeze the juice from the 2 lemons and keep aside.

Mix the ginger and mint leaves with little water.

Grind to a fine pulp.

Add sugar, salt and water.

Mix well.

Add the lemon juice and stir well.

Strain into a jug or serving glasses.

Serve at once or keep it in the fridge until ready to serve.
Frequently Asked Questions about Lemon Mint Juice
How do I make Lemon Mint Juice?
Making Lemon Mint Juice is a breeze! Start by squeezing fresh lemon juice and combining it with water, mint leaves, and a sweetness like sugar or honey. Blend everything until well mixed. You can strain the juice if desired or leave it as is for added texture. Serve chilled and garnish with a sprig of mint or a lemon slice. It's a quick and easy recipe that can be customized to suit your taste preferences.
Can I use bottled lemon juice instead of fresh lemons?
Fresh lemon juice is recommended for the best flavour and aroma, so that you can use bottled lemon juice as a convenient alternative. However, remember that bottled lemon juice may provide a different freshness and tanginess than fresh lemons. If using bottled lemon juice, adjust the quantity according to your taste, as it may vary in strength. For the ultimate flavour experience, opt for freshly squeezed lemons whenever possible.
Can I add other fruits to my Lemon Mint Juice?
Absolutely! Lemon Mint Juice serves as a fantastic base for experimentation and customization. Feel free to add other fruits like oranges, strawberries, or watermelon to create your unique twist. You can blend them with the lemon juice and mint leaves or incorporate them as garnishes. Additionally, you can explore variations such as adding a splash of sparkling water or infusing the juice with herbs like basil or thyme. Let your creativity shine, and discover delightful flavour combinations.
Can I make Lemon Mint Juice in advance?
While enjoying Lemon Mint Juice fresh to savour its vibrant flavours is best, you can make it in advance with a few considerations. If you want to prepare it ahead of time, squeeze the lemon juice and store it in an airtight container in the refrigerator. Similarly, prepare a batch of mint-infused water and keep it chilled. When ready to serve, combine the lemon juice, mint-infused water, and sweetener, stirring it well. Adding ice cubes at the last moment helps maintain the optimal temperature and freshness. However, remember that the flavours may be slightly mellow if the juice is made too far in advance.
What are some suitable pairings with Lemon Mint Juice?
Lemon Mint Juice pairs wonderfully with various dishes, especially those that complement its refreshing and tangy profile. It accompanies light and fresh meals like salads, grilled fish, or roasted vegetables. You can also enjoy it alongside spicy or flavorful dishes, as the citrusy notes help balance the palate. For a complete summer experience, consider serving Lemon Mint Juice with barbecue delights such as grilled chicken, kebabs, or burgers. Alternatively, it's a great standalone beverage to quench your thirst and provide revitalizing flavours.