This is a popular combination for a smoothie- one smooth sweet fruit and one tangy and textured fruit. You might like to try your own variation.
Ingredients: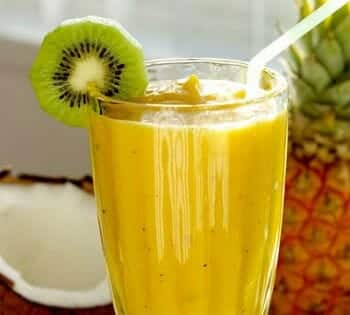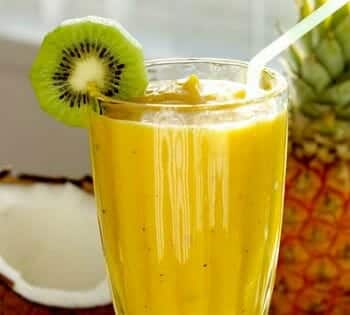 125m/4 fl oz pineapple juice
Juice of 1 lemon
100ml/ 3 ½ fl oz water
3 tbsp brown sugar
175 ml/ 6 fl oz natural yoghurt
1 peach, cut into chunks and frozen
100g/4 oz frozen pineapple chunks
Wedges of fresh pineapple, to decorate
Method:
1. Blend all the ingredients, except the pineapple wedges, in a food processor until smooth.
2. Pour into glasses and dress the rims with wedges of fresh pineapple.