A traditional, popular and easy to make homemade Raspberry jam.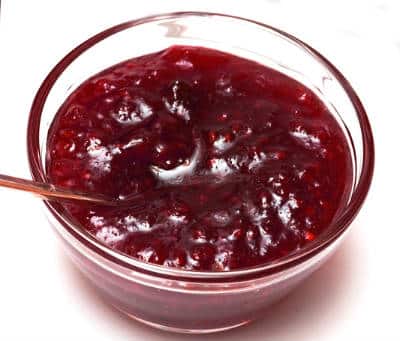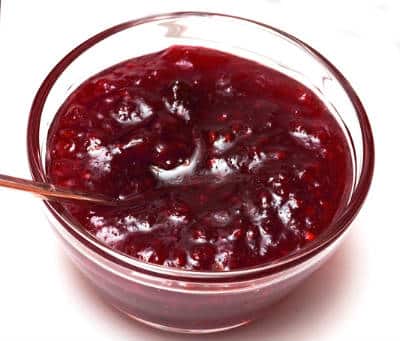 Ingredients:
Raspberries – 2 cups
Juice of 1/2 Lemon
Sugar – 2 cups
Method:
1. Add sugar to a pan and place over low flame.
2. Simmer for 10 to 20 minutes.
3. In a different pan combine the raspberries and lemon juice.
4. Place over medium flame and bring to a boil.
5. Using a potato masher, mash well.
6. Boil for a minute or two, mashing regularly.
7. Add the sugar and boil for 5 to 6 minutes, stirring occasionally, until it starts to form a gel.
8. Boil until it starts to thicken.
9. Pour into a sterilized jar and seal tightly.
10. Place the jar in a pan of warm water for 10 to 15 minutes and store in an cool, dark place.
11. Use as desired.