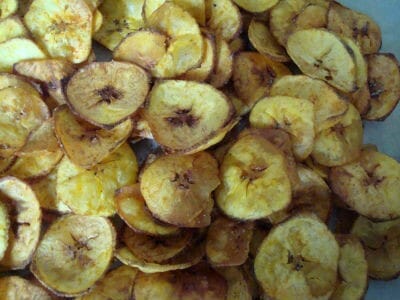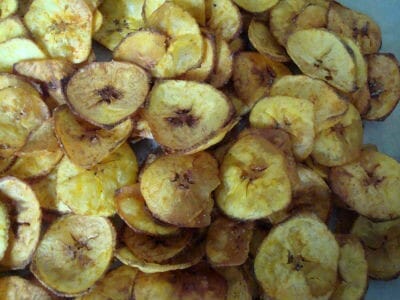 Ingredients:
Nendrangai – 2
Salt – 2 tblsp
Turmeric Powder – 1 tsp
Water as required
Oil – 250 ml
Method:
1. Peel the nendrangais and wash well.
2. Then slice them into thin strips.
3. Spread them on a clean, white cloth to dry.
4. Dissolve the salt in a little water and strain well.
5. Add turmeric powder and mix well.
6. Heat oil in a frying pan.
7. Add a handful of the nendrangais and 1 tsp of the salt-turmeric water.
8. Fry till light golden brown.
9. Remove and drain excess oil.
10. Serve.