Gasa Gasa Payasam (or also known as Khus Khus Kheer / Kasa Kasa Payasam / Poppy Seeds Kheer) is a popular South Indian dessert sweet made during special occasions and festivals. Poppy Seeds are an excellent source of Vitamins and Minerals. They are used extensively in Siddha medicine.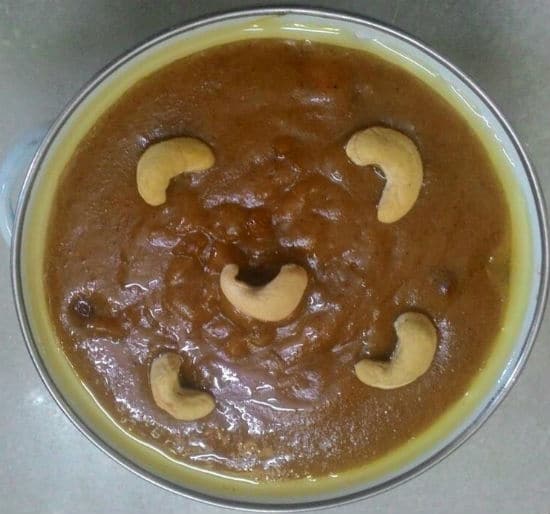 Ingredients:
Gasa Gasa (Kasa Kasa/Poppy Seeds) – 200 gms
Coconut – 2 cups, grated
Jaggery – 2 cups, grated
Cashew Nuts – 20 to 25
Cardamom Powder – 1/4 tsp
Water – 2 cups
Ghee – 4 tsp
Raisins – 10 to 12
Method:
1. Dry roast the poppy seeds until it starts to change colour to light golden brown.
2. Remove and cool.
3. Combine the roasted gasa gasa with coconut and little water.
4. Grind to a fine paste.
5. Heat a heavy-bottomed pan over medium flame.
6. Add water and jaggery.
7. Stir well until jaggery has fully dissolved.
8. Strain this mixture and keep aside.
9. Add the ground gasa gasa mixture to the jaggery water.
10. Place it over medium flame and simmer for a few minutes.
11. Heat ghee in a frying pan.
12. Fry the cashew nuts and raisins for a minute.
13. Pour this over the payasam and switch off the flame.
14. Cool and serve.