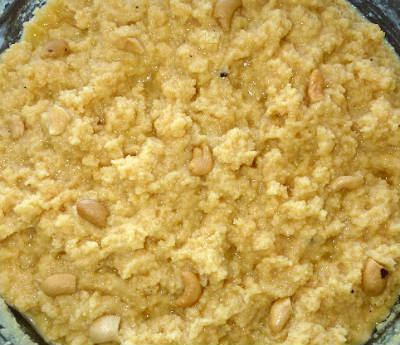 Ingredients:
Milk – 500 ml
White Jaggery – 50 gms, grated
Ghee – 1 tblsp
Cardamom Powder – 1 tsp
Edible Camphor (Pachai Karpooram) – a pinch
Curd – 1/8 tsp
Method:
1. Bring the milk to a gentle boil over medium flame.
2. Add curd and stir.
3. When it starts to thicken, add the jaggery and stir well till it dissolves.
4. Add ghee, edible camphor and cardamom powder.
5. Mix well and when the milk reaches a semi-solid state, remove.
6. Allow it to cool and serve.