This homemade hot chocolate is a popular beverage drink made with milk, cocoa powder and chocolate.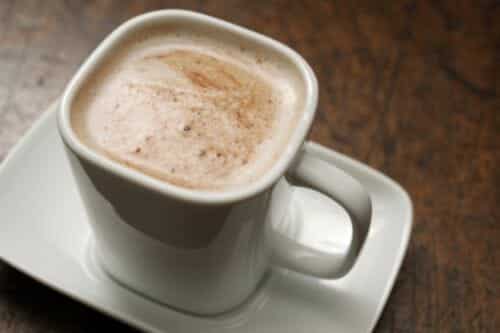 Ingredients:
Chocolate – 100 gms (plain or white)
Milk – 600 ml
Vanilla Essence – few drops
Cocoa Powder – for dusting
Method:
1. Coarsely grate the chocolate.
2. Place the milk and chocolate in a saucepan and whisk over a moderate heat for 3 to 4 minutes until the chocolate has dissolved.
3. Add a few drops of essence.
4. Pour the hot chocolate into mugs and dust with the cocoa powder.
5. Serve hot.