Keto Broccoli cutlet is a healthy meal in itself. One of the most common woes of a Keto/ Paleo lifestyle is the lack in variety. Happily, many regular recipes just need a bit of tweaking to "ketofy" them. It's just a matter of innovation and patience & viola a keto-fied meal is ready.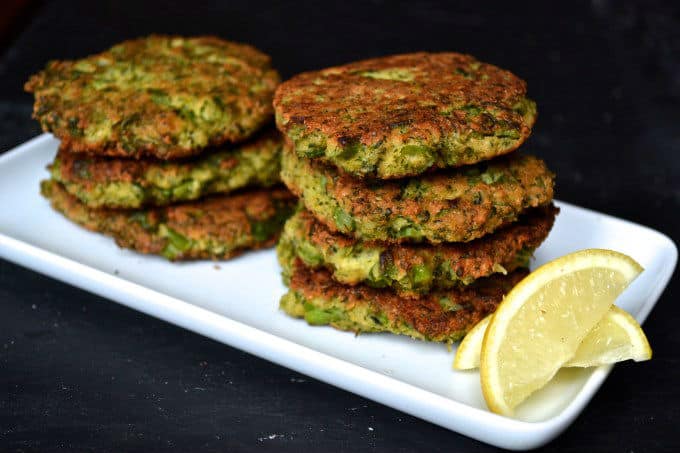 Typically, as in many cutlets or tikkis, the binding agent used is bread, corn flour or potatoes – all of which are banned in the low carb lifestyle. So what do you use. There are quite a few options like tapioca starch or arrow root powder, almond flour or groundnut flour (I sometimes used the last two). Another common option is "Cheese". Yes, cheese is definitely a binder and helps maintain the shape of this Keto Broccoli Cutlet. However, only certain cheeses like Cheddar or a similar hard cheese will do. Soft cheeses like processed cheese or mozzarella won't work at all. Also, cheese gives you a good dose of protein and healthy fats along with calcium (50g of Cheddar cheese contains 11g of protein & 11g of fats).
Why Broccoli? Broccoli is an amazing vegetable and is a powerhouse of nutrition. Each 100g contains a decent amount of protein, fibre and loads of other micro nutrients. This is an easy and fun way to take in the vegetable if one doesn't like a whole floret or when it gets mixed in any other form. Keto Broccoli Cutlet can be a whole meal in itself because of the decent amount of fats and proteins it contains.
Keto Broccoli cutlets can be refrigerated and reheated the next day.
Keto Broccoli Cutlet

Recipe

Keto Broccoli cutlet is a healthy meal in itself.
Ingredients for
Keto Broccoli Cutlet
1

medium

Broccoli

1/2

cup

Grated Cheddar Cheese

1

tsp

Ginger Garlic Paste

2

tblsp

Green Chillies

1

tblsp

Psyllium Husk

1

tsp

Red Chilli Powder

1/2

tsp

Turmeric Powder

1

tsp

Coriander Powder

1

tsp

Aamchur (Dried Mango Powder)

Salt to Taste

1

tblsp

Coriander Leaves

4

tblsp

Coconut Oil/ Ghee
How to make
Keto Broccoli Cutlet
Boil salted water in a heavy bottomed vessel.

Chop the broccoli into florets (along with the stem) and add them to the boiling salt water for 1-2 minutes.

Drain the water completely and let it cool.

Grind it coarsely in a mixer to get a rava like texture. Squeeze the "rice" in a muslin cloth to drain all water.

Take the bowl and mix all the ingredients except oil.

Divide them into equal portions and make balls.

Flatten each balls like a thick disc.

Cover them and refrigerate it for an hour.

Heat a non-stick tawa place the 2-3 tikkis on it, depending on the size of the the tawa.

Drizzle some oil and allow it to cook on low heat until golden brown on both sides.

Remove the excess oil in a tissue.

Serve hot with mint chutney, yoghurt and garlic dip or keto mayo.
Notes
Keto Broccoli cutlets can be refrigerated and reheated the next day.