Varagu Arisi (Kodo Millet) is a healthy and nutritious grain rich in protein and iron. Ideal for those who are diabetic or trying to reduce/control their weight. Perfect for breakfast or evening tiffen.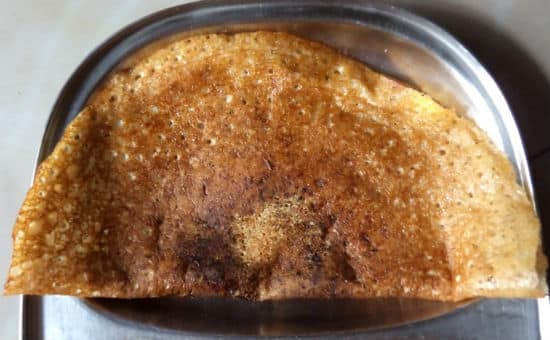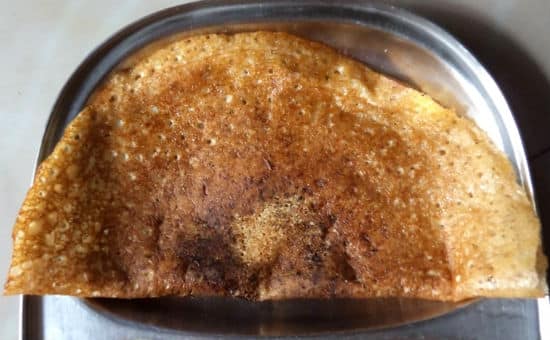 Ingredients:
Varagu Rice Flour – 2 cups
Wheat Flour – 1 cup
Rice Flour – 1 cup
Onions – 2, finely chopped
Red Chilli Powder – 2 tsp
Garam Masala Powder – 1 tsp
Saunf Powder – 1 tsp
Curry Leaves – handful
Oil as required
Ghee as required
Salt as per taste
Method:
1. Mix the oil and ghee. Keep aside.
2. Combine all the other ingredients in a large bowl.
3. Add enough water and mix well to a dosa batter consistency.
4. Heat a dosa tawa over medium flame.
5. Pour a ladleful of the batter and spread evenly.
6. Apply oil-ghee mixture around the edges and cook on both sides.
7. Remove when golden brown.
8. Serve with chutney and sambar of choice.