Deep fried brinjal slices or Baingan Kachri is a popular North Indian tea time snack. This can also be served as a starter to any meal, especially with dinner.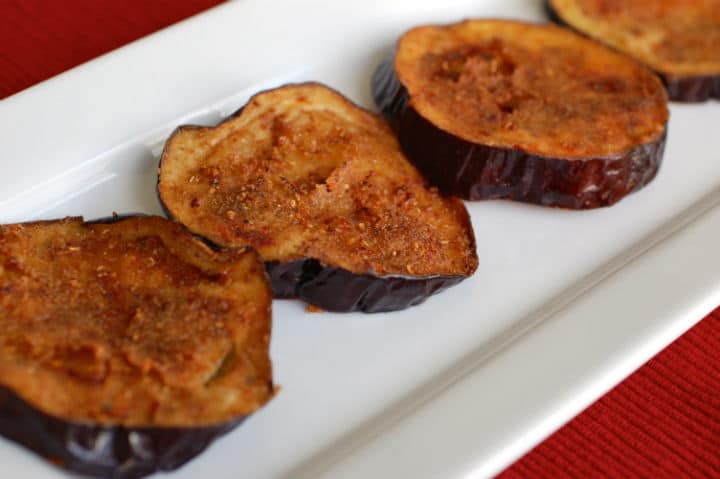 Ingredients:
Baingan (Brinjals / Aubergines) – 4, long
Whole Wheat Flour – 1 1/2 cups
Red Chilli Powder – 2 to 3 tsp
Cumin Powder – 2 1/2 tsp
Turmeric Powder – 1 tsp
Salt as per taste
Oil – 2 cups + 2 tblp
Ajwain (Carom Seeds) – 1 tsp (optional)
Method:
1. Cut the brinjals into 1/2 inch thick slices.
2. Mix the flour, red chilli powder, cumin powder, turmeric powder and ajwain in a bowl. Add salt as per taste.
3. Add 2 tblsp of oil and mix well.
4. Place the brinjal slices in the flour mixture and dredge well.
5. Heat oil in a deep frying pan.
6. Shake off any excess flour from the brinjal slices and gently drop them into the hot oil.
7. Cook till the brinjals are nicely browned and slightly crispy.
8. Remove and drain excess oil.
9. Serve.