Classic french fries with a hint of garlic. Easy to make and a favorite snack for anytime, any occasion.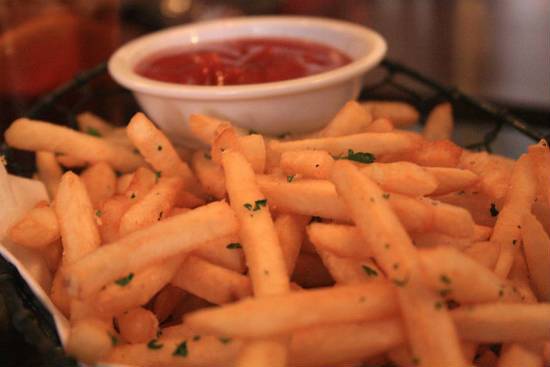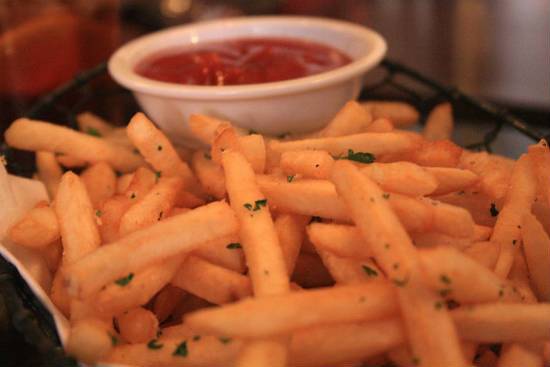 Ingredients:
Potatoes – 450 gms, peeled, cut into 1/2 inch sticks
Butter – 3 tsp
Extra-Virgin Olive Oil – 3 tsp
Red Chilli Powder – 1/4 tsp
Garlic Paste – 1/2 tsp
Parsley – little, chopped
Pepper Powder as per taste
Salt as per taste
Method:
1. Heat a pan of salted water over medium flame.
2. Bring to a boil and add the potatoes.
3. Cover with a lid and cook for 3 to 5 minutes or until tender.
4. Drain well and keep aside.
5. Heat butter and oil in a pan over medium flame.
6. Add the potatoes and garlic paste to the pan.
7. Stir-fry for 3 to 4 minutes or until the potatoes turn golden brown.
8. Remove and transfer to a large bowl.
9. Sprinkle red chilli powder, parsley, pepper powder and salt.
10. Toss well until evenly coated.
11. Serve.