A rich and creamy roasted tomato soup that is delicious and easy to make. Can be served hot or cold.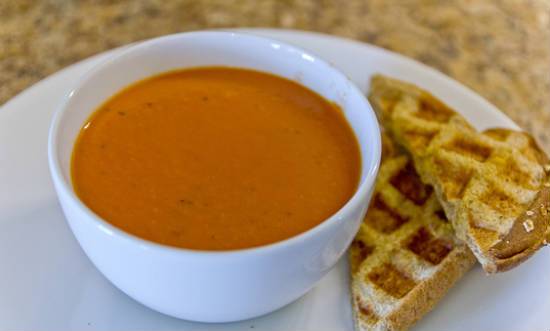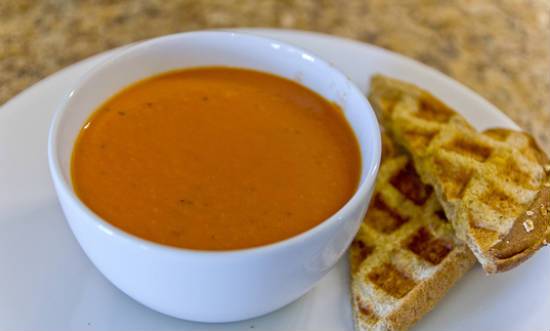 Ingredients:
Tomatoes – 500 to 600 gms
Garlic – 2 to 4, peeled, chopped
Oil – 4 to 5 tsp
Cashew Nuts – 2 1/2 tblsp
Vegetable Stock – 100 ml
Sea Salt as per taste
Black Pepper Powder as per taste
Paprika – a pinch
Method:
1. Heat a large pan over medium flame.
2. Add the chopped tomatoes, garlic and oil.
3. Sprinkle some salt and pepper.
4. Cook for 30 minutes, stirring from time to time.
5. Add the cashew nuts and cook for another 15 to 20 minutes or until the tomatoes are soft, pulpy and slightly charred.
6. Stir well and scrape any tomatoes stuck to the bottom.
7. Pour the vegetable stock and simmer for 30 seconds.
8. Transfer this to a blender and puree well.
9. Strain into a clean, sterilized container.
10. Just before serving, warm the soup and pour into individual serving bowls.
11. You can also add a little water if the soup is too thick.
12. Garnish with a little cashew nuts.
13. Sprinkle some salt and pepper powder, if desired.
This soup can also be served cold.