A nutritious and tasty noodles with Soya Beans.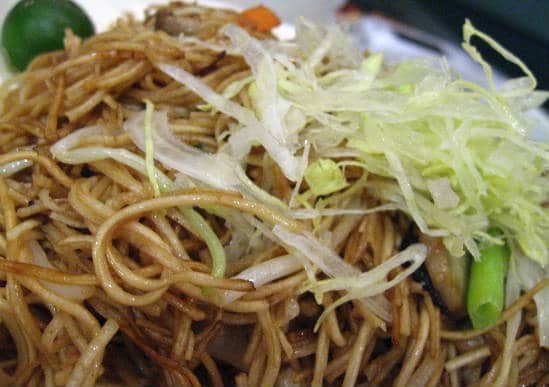 Ingredients:
Soya Beans – 1 cup
Plain Noodles – 2 packets, cooked as per packet instructions
Spring Onions – 1/2 cup
Green Chillies – 4 to 5
Tomato Sauce – 2 tblsp
Soy Sauce – 1 tsp
Black Pepper Powder – 1/2 tsp
Salt as per taste
Oil as required
Optional Ingredients:
Carrot – 1/4 cup, chopped
Capsicums – 1/2 cup, sliced or chopped
Onions – 1/2 cup, sliced
Method:
1. Soak the soya beans overnight.
2. Drain well and pressure cook until tender.
3. Then lightly ground to a coarse paste or mash them well and keep aside.
4. Heat oil in a pan.
5. Add the spring onions, green chillies, soya mixture and mix well.
6. Add the noodles and salt.
7. Stir well and cook for a minute.
8. Add tomato sauce, soy sauce, pepper powder and stir to mix.
9. Remove and transfer to a serving bowl after a minute or two.
10. Serve at once.