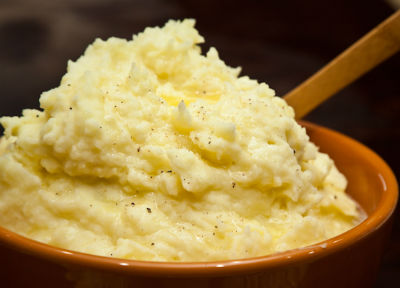 Ingredients:
Potatoes – 2, large, peeled, cut into cubes
Butter – 2 1/2 tblsp
Hot Milk – 50 ml
Salt as per taste
Black Pepper Powder as per taste
Method:
1. Bring a pan of water to a boil.
2. Add the potatoes and cook until just tender.
3. Drain the water and place the potates in a pan over low flame.
4. Gently add butter and mix well until the potatoes are mashed properly.
5. Add hot milk and whisk well until smooth.
6. Sprinkle salt and pepper powder.
7. Serve.
image credit: afoodcentriclife.com